MB contest:
Toast the Magnificent Bastard Cocktail
And win $495 worth of coffee and more from Bull Run Roasting Company!

| | | |
| --- | --- | --- |
| afternoon/evening | morning | |

A great cocktail is like the Beach Boys' Pet Sounds — immediately pleasing to the senses but there's no way you're going to catch everything the first time around. But the more time you spend with it, the more apparent its many majesties become.
That's how we feel about the Magnificent Bastard Cocktail. If you feel the same way, we'd like to know.
We're not just looking for tasting notes though. If Willie Nelson hired you to write a song for him about the MB Cocktail, how would it go? (Helpful hint: Bastard rhymes with "plastered.") If you were designing a promotional poster for the MB, what would it look like? Imagine Amazon.com sold Magnificent Bastards by the gallon. What would your user review say? If you want inspiration, just look at these Amazon reviews for the world's fanciest milk.
THE PRIZE
Of course, we don't just expect you to drink booze all night without the chance of a reward for your hard work. That's why we're offering a year's supply of our new branded coffee from Bull Run Roasters — the Magnificent Bastard "Morning After" Roast. Consider it your bonus for a job well done.
At this point, you're probably saying, "Wait. They have their own coffee now too? Are these guys trying create an entire line of proprietary beverages?"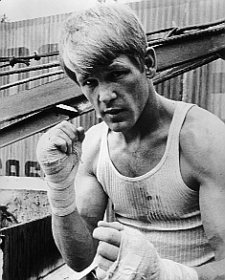 The dry grounds of this bean are pungent and sweet. Brewed, they produce a cup of coffee which is rugged but smooth, with a hell of a punch. Kind of like Nick Nolte circa 1976.
We are. And since we pretty much only drink booze and coffee, we think we've done it. First with the MB Cocktail, and now with the MB Morning After Roast.
Together with our partners at Bull Run Roasters, we're offering this rich Sumatran varietal. It comes from Takengon, a remote lakeside town in the highlands of North Sumatra's Aceh province where coffee has been cultivated since the 1700s.
The dry grounds of this bean are pungent and sweet. Brewed, they produce a cup of coffee which is rugged but smooth, with a hell of a punch. Kind of like Nick Nolte circa 1976. It's exactly what you need to achieve complete consciousness on those mornings when you've enjoyed the night before a little too thoroughly.
If you submit the entry we like best, you'll be getting three pounds of our Morning After Roast sent to your mailbox every month for a year.
We'll also provide two handmade coffee mugs crafted by artist Todd Holmberg and a Hario Skerton hand-crank coffee mill, including a dripper.
Holmberg's mugs subvert the streamlined sterility of machine-made diner mugs — they look slightly rumpled, like coffee mugs that have gone on a bender and could use a little coffee themselves.
The Hario Skerton coffee mill uses ceramic burrs to provide a steady, methodical grind. Normally, we like to outsource any labor a cup of coffee requires, but on days when our pulse is plodding along like a Meg White drum solo, we find the minor workout the Skerton requires quite salutary.
So tell us why the MB Cocktail has made your nights better than ever, and you could end up with everything to make your mornings a little more satisfying too.
So, just to recap, here's what's at stake:
* A one year supply of MB coffee courtesy of Bull Run Roasting Company
* A Hario grinder and dripper
* Two designer diner coffee mugs.

This is a $495 package.
THE JUDGING
Entries may be submitted from May 3, 2010 to June 14, 2010. The winning entry will be announced on June 17, 2010. By submitting an entry to this contest, you grant us a non-exclusive license to use your entry however we see fit, forever.
THE RULES
One Magnificent Bastard Cocktail toast per email address. Must be 21 years old to participate. For the rest of the fine print mumbo jumbo, click here.
LAY IT ON US
The contest is over.