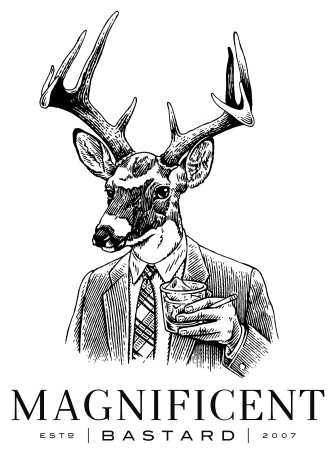 Monday, May 25, 2015
editor@magnificentbastard.com
POURCAST
BETA
Negroni
The classic Negroni is simply equal parts gin, Campari, and sweet vermouth. You can do better.
5 parts Plymouth gin
2 parts Campari
1 part Pimm's No. 1 Cup
1 part sweet vermouth
1 part dry vermouth
2 dashes of orange bitters
Quick shake or stir and pour into chilled Martini glass. Garnish with an orange twist.
---
In-Depth Negroni Coverage:
Magnificent Bartender: Negroni
×
Currently in
Minneapolis, Minnesota

59° Light rain

Feedback? editor@magnificentbastard.com
recent posts
Earlier this month, the New York Times

Q: Please weigh in heavily on the jogger pants trend that is sweeping shamefully across the...

Q: Let's say this spring/summer I find myself closing deals pool- or courtside and I'm wearing a tennis...

Q: I have just inherited a family crest ring from my grandfather. How does MB feel about such rings. ...

With the Cardinals 3-0 win over the Cubs on April 2nd, white pants season officially started. For us they're already...
---
ask mb
Got a style question? We're all ears. And antlers. Ask away.
---
tip mb
If you know about something you think we should know about, let us know (so we can pretend we knew about it all along). Send a tip.
---
features
---
channels