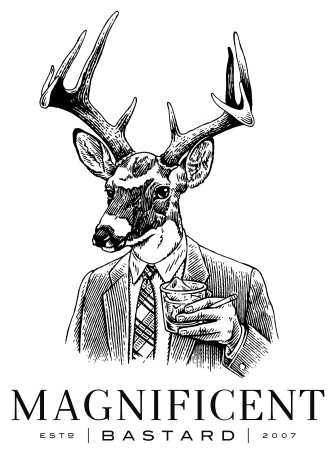 Saturday, May 28, 2016
editor@magnificentbastard.com
POURCAST
BETA
Negroni
The classic Negroni is simply equal parts gin, Campari, and sweet vermouth. You can do better.
5 parts Plymouth gin
2 parts Campari
1 part Pimm's No. 1 Cup
1 part sweet vermouth
1 part dry vermouth
2 dashes of orange bitters
Quick shake or stir and pour into chilled Martini glass. Garnish with an orange twist.
---
In-Depth Negroni Coverage:
Magnificent Bartender: Negroni
×
Currently in
Minneapolis, Minnesota

61° Mist

Feedback? editor@magnificentbastard.com
recent posts
Q: My wang is out for the Horween MVW, but only a video will convince me that the elastic strap will be...

Are you walking around with a piece of 19th century technology in your back pocket? Today, we introduce the antidote...

The swallows have returned to Capistrano. The Twins are already thinking about next year. And we've made a new batch...

On the court, Stephen Curry is the epitome of style, making the impossible look effortless. Off the court it's a...

Q: Big fan of your posts. I love your products too. The
---
ask mb
Got a style question? We're all ears. And antlers. Ask away.
---
tip mb
If you know about something you think we should know about, let us know (so we can pretend we knew about it all along). Send a tip.
---
features
---
channels