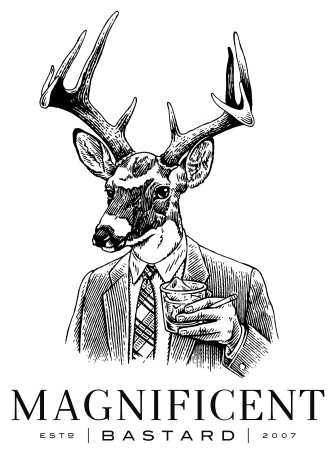 Saturday, April 25, 2015
editor@magnificentbastard.com
POURCAST
BETA
Old Fashioned
1 raw sugar cube
2 dashes Angostura bitters
3 oz bourbon
On bottom of Old Fashioned glass (what else?) dribble bitters on sugar cube. Muddle. Fill with ice, then with bourbon. Garnish with lemon twist. No, not a thick orange wedge, handful of cherries, or a cup of fruit salad. A simple lemon wedge.
---
×
Currently in
Minneapolis, Minnesota

44° Overcast

Feedback? editor@magnificentbastard.com
recent posts
Q: I have just inherited a family crest ring from my grandfather. How does MB feel about such rings. ...

With the Cardinals 3-0 win over the Cubs on April 2nd, white pants season officially started. For us they're already...

I am in need of a slim fit navy wool blazer. Please point an aspiring MB in the right...

Here are the correct answers to

As nice as it once was...
---
ask mb
Got a style question? We're all ears. And antlers. Ask away.
---
tip mb
If you know about something you think we should know about, let us know (so we can pretend we knew about it all along). Send a tip.
---
features
---
channels