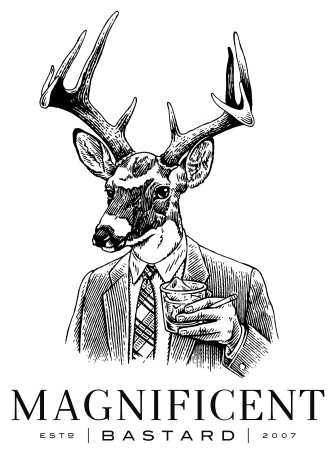 Friday, August 22, 2014
editor@magnificentbastard.com
POURCAST
BETA
Southside (MB-Bastardized)
2 oz gin
1 oz fresh lemon juice
1 sugar cube (or half teaspoon simple sugar)
soda water (if desired)
Place the sugar cube at the bottom of a lowball glass, add the fresh lemon juice, and mash with the back of a spoon. Fill two-thirds with ice and the gin and stir for at least 30 seconds. Add soda water, if desired, and give a quick stir. Garnish with a lemon wedge.
---
In-Depth Southside (MB-Bastardized) Coverage:
Ask the MB: Spring Cocktail Guide
×
Currently in
Minneapolis, Minnesota
71° Mist
Feedback? editor@magnificentbastard.com
recent posts
---
ask mb
Got a style question? We're all ears. And antlers. Ask away.
---
tip mb
If you know about something you think we should know about, let us know (so we can pretend we knew about it all along). Send a tip.
---
features
---
channels