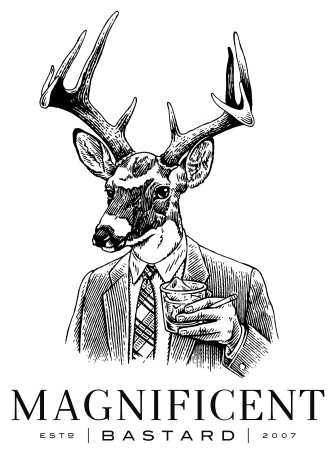 Tuesday, July 29, 2014
editor@magnificentbastard.com
POURCAST
BETA
Vesper
2 oz gin
1 oz vodka
1/2 oz Lillet Blonde (Blanc)
Lightly shake, or aggressively stir, ingredients with ice, pour into chilled martini glass. Garnish with lemon twist or a blonde.
---
×
Currently in
Minneapolis, Minnesota
79° Partly Cloudy
Feedback? editor@magnificentbastard.com
recent posts
Q: I am looking for a cool weekender bag with good organization. I found the perfect one in the

We have been watching

With professional peacekeepers like these Yemeni riot...

Male models of the world, a gauntlet has been thrown down. The guy in this latest installment of Show Us Your Game...

Q: Wondering what you think about reversible belts
---
ask mb
Got a style question? We're all ears. And antlers. Ask away.
---
tip mb
If you know about something you think we should know about, let us know (so we can pretend we knew about it all along). Send a tip.
---
features
---
channels