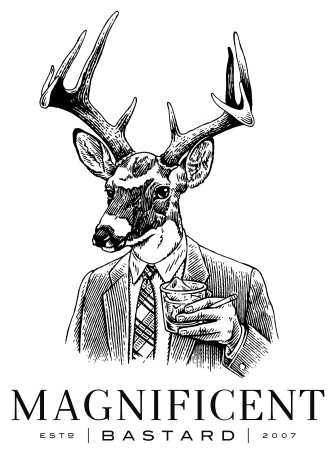 Friday, March 24, 2017

editor@magnificentbastard.com
POURCAST
BETA
Mezcal Rob Roy
1 oz mezcal (Del Maguey Chichicapa)
1/2 oz dry vermouth
1/2 oz sweet vermouth
1/4 oz Luxardo maraschino liqueur
Stir all ingredients over ice. Strain into a chilled cocktail glass.
---
In-Depth Mezcal Rob Roy Coverage:
Magnificent Bastard Cocktail: The Runners Up
×
Currently in
Minneapolis, Minnesota

40° Overcast

Feedback? editor@magnificentbastard.com
recent posts
We combined our latest sale — two Made in USA ties...

Q: Love the site. Sorry don't have a burning menswear question other than, I was wondering, how many cards...

Q: It's been awhile since you guys have talked about classic black shoes to go with any classic suit. Do...

Q: I love your site and have been a reader for a while, but I don't think you have explicitly commented on...

Q: I'm a big fan of the site and your store. Keep up the...
---
ask mb
Got a style question? We're all ears. And antlers. Ask away.
---
tip mb
If you know about something you think we should know about, let us know (so we can pretend we knew about it all along). Send a tip.
---
features
---
channels