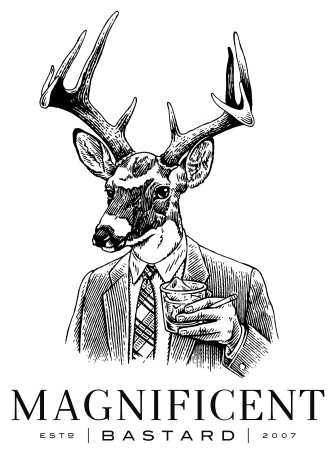 Friday, June 23, 2017

editor@magnificentbastard.com
POURCAST
BETA
Boulevardier
1 1/2 oz bourbon
1 oz Campari
1 oz sweet vermouth, preferably Carpano Antica
Stir over ice, strain into a chilled cocktail glass, and garnish with a cherry.
---
In-Depth Boulevardier Coverage:
×
Currently in
Minneapolis, Minnesota

55° Clear/Sunny

Feedback? editor@magnificentbastard.com
recent posts
Lee Lerner.

Lee was part of the 92% of entrants — too easy this time! — who identified the...

Q: If the Walmart/Bonobos marriage gets consummated, can you recommend a Bonobos alternative? I refuse to...

Q: Hi. I like old school Nikes (Jordans), Asics, Adidas and so on. Is it MB to be a sneakerhead? I assumed...

Welcome to the 7th Kind-of-Annual Allyn Scura Eyewear Challenge, sponsored by our all-time favorite...

Q: What make/model of sunglasses has Paul Weller been wearing for the last 20+ years? Gold / single wing...
---
ask mb
Got a style question? We're all ears. And antlers. Ask away.
---
tip mb
If you know about something you think we should know about, let us know (so we can pretend we knew about it all along). Send a tip.
---
features
---
channels