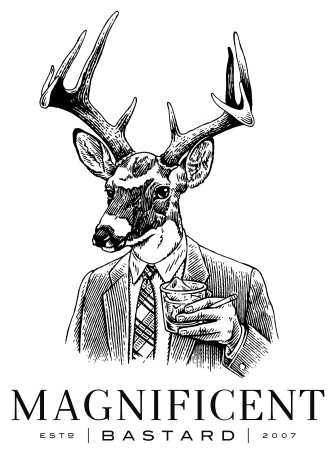 Tuesday, August 30, 2016
editor@magnificentbastard.com
POURCAST
BETA
Vesper
2 oz gin
1 oz vodka
1/2 oz Lillet Blonde (Blanc)
Lightly shake, or aggressively stir, ingredients with ice, pour into chilled martini glass. Garnish with lemon twist or a blonde.
---
×
Currently in
Minneapolis, Minnesota

78° Clear/Sunny

Feedback? editor@magnificentbastard.com
recent posts
Fresh off July's

Hey folks, I recently popped the question to my longtime girlfriend, and for some reason, she said...

Q: Hi, I was wondering why the post about the reformulated Kiehl's Facial Fuel SPF 15 from last year is no...

Q: Any recommendations for a brand of Nato straps for my watch? There are a ton of companies/versions out...

This award goes to Henrik Stenson, Champion Golfer of the Year, who discarded his toolbag long-sleeve Hugo Boss...
---
ask mb
Got a style question? We're all ears. And antlers. Ask away.
---
tip mb
If you know about something you think we should know about, let us know (so we can pretend we knew about it all along). Send a tip.
---
features
---
channels