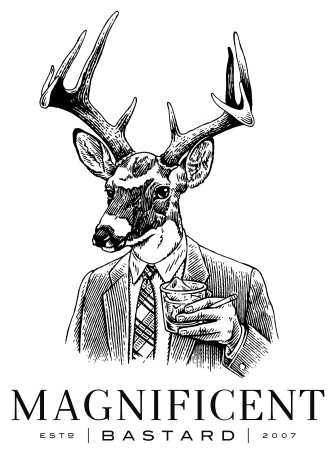 Saturday, April 29, 2017

editor@magnificentbastard.com
POURCAST
BETA
Whiskey Manhattan
3 oz rye whiskey
1 oz sweet vermouth, preferably Dolin
3 dashes Fee Brothers Whiskey Barrel-Aged bitters
Stir over ice, strain into a chilled cocktail glass, and garnish with a pearl onion.
---
×
Currently in
Minneapolis, Minnesota

43° Clear/Sunny

Feedback? editor@magnificentbastard.com
recent posts
Welcome to the 7th Kind-of-Annual Allyn Scura Eyewear Challenge, sponsored by our all-time favorite...

Q: What make/model of sunglasses has Paul Weller been wearing for the last 20+ years? Gold / single wing...

Q: I've my eyes on the Black Racer Jacket from Belstaff that you featured in

Q: My father passed away recently, and I've inherited his Omega Seamaster Planet Ocean 600M Skyfall. I'll...

We combined our latest sale — two Made in USA ties...
---
ask mb
Got a style question? We're all ears. And antlers. Ask away.
---
tip mb
If you know about something you think we should know about, let us know (so we can pretend we knew about it all along). Send a tip.
---
features
---
channels