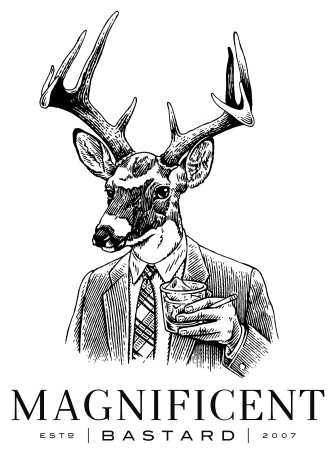 Tuesday, October 6, 2015
editor@magnificentbastard.com
POURCAST
BETA
Vieux Carré
1 oz rye whiskey
1 oz cognac
1 oz sweet vermouth
1/4 oz Benedictine liqueur
2 dashes Peychaud's bitters
2 dashes Angostura bitters
Build all ingredients in an ice-filled rocks glass. Stir. Garnish with a maraschino cherry.
---
×
Currently in
Minneapolis, Minnesota

56° Overcast

Feedback? editor@magnificentbastard.com
recent posts
Q: Why is there no section taking a position on corporate polos? I'm not sure if the MB finds them —...

Q: Several years back,

Several years ago we claimed Italian brand 8's cashmere sweaters to be

No, this is not the official belt of the NFL. That wouldn't make sense, because NFL players don't wear leather...

Exhibition games are mercifully over. Final cuts have been made. It's time for a new season of NFL action, and that...
---
ask mb
Got a style question? We're all ears. And antlers. Ask away.
---
tip mb
If you know about something you think we should know about, let us know (so we can pretend we knew about it all along). Send a tip.
---
features
---
channels