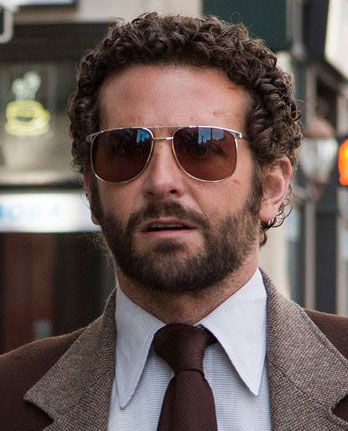 What kind of sunglasses is Bradley Cooper wearing in American Hustle?
—Alex
A: With the help of our friends at Allyn Scura, who did the eyewear for everyone in the movie except for Bradley Cooper, we were able to learn from the costume designer that they are a vintage frame stamped "Girard made in France" and "3700."
Unfortunately they're harder to find than perm rods.
When we started writing this reply there was a pair available at vintagedesignersunglasses.com, but the site's gone dark. The cached version says these are "equally suited for boardwalk wanderings and impromptu parties." We say "boardwark parties," too.
As for the rest of the cast, they are wearing far more accessible eyewear: