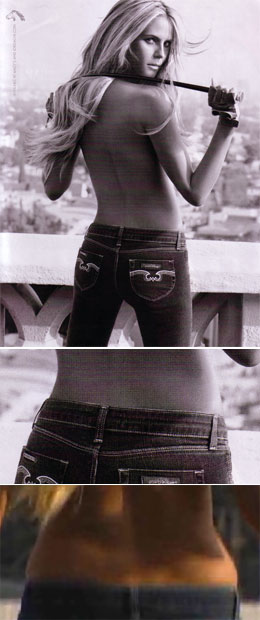 Nobody is happier about the return of Jordache than we are. But is it really necessary for them to apply Photoshop's liposuction filter to world-class MILF Heidi Klum?

Top/Middle: Super-skinny Heidi Klum as seen in current Jordache print ad.

Bottom: Slightly flabbier/curvier Heidi Klum as seen in campaign photo shoot video on jordache.com (click on "Penthouse" and then on "Heidi Klum Penthouse").