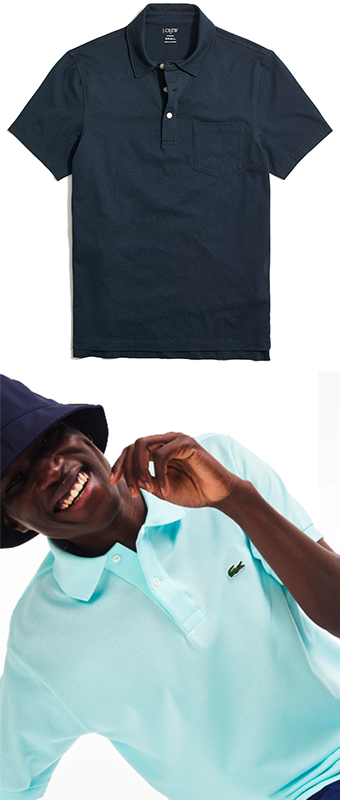 We've been active participants in the COVID-19 surge ... on the golf course. Yes, we're part of the teeming masses setting round-playing records at public courses, and hogging prime tee times at our jam-packed private clubs.
The result? Gaping holes has been blown open in our once-deep roster of $11 New Look and ASOS polos.
Literally, holes.
Two events to the rescue:
1. J. Crew's Bankruptcy
When J. Crew announced their bankruptcy in early May it sounded like they planned on keeping some stores open. Now it feels like EVERYTHING MUST GO.
Unfortunately even at 60 or 70% off, there's not much worth buying at the flagship, which perhaps explains their predicament. But at J. Crew Factory we've been watching the price of their excellent washed jersey polo go from $12.95 to $11.80 to $11.50 in just the last 3 days. By the time you read this they could be 10 bucks. It's ASOS price territory and these are better. Fits true to size.
2. Lacoste's Summer Sale
A Lacoste polo is going to run you $89.50. That's just the price. That is until Lacoste has a summer sale and marks their iconic shirts down 30%. At $61.99 it's less than most eBay counterfeit versions from Hong Kong. As you likely know if you're reading this, fits one size small.