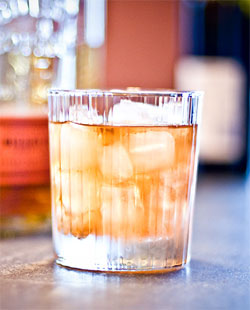 Q: The cocktail contest was a sheer success. My local bar is buzzing about the drink; it's possibly the best form of advertising you could have done! Thanks. ("Two more MBs, please" - Me)
--William

A: William, thanks for your note. We're glad to hear your bar of choice stocks all the ingredients an MB cocktail requires. Let us know its name and location, and we'll add it to a nationwide directory we're compiling of establishments that serve MBs.

Public service announcement: We'd like to create an extensive directory. If you have a favorite bar where you've ordered our signature cocktail, please share this info with us. Send us its name, city/state, and a note or two about what makes it a great place to drink MBs.