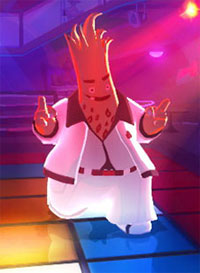 And just enjoy yourself.

In response to Stevie Wonder, MJ, Naughty By Nature, and LCD Soundsystem, what does a Magnificent Bastard do?

He hits the damn floor, that's what.

A Magnificent Bastard's moves might seem unorthodox. Unique, let's say. They might even shock some women. Others will swoon, and dive right in. Either way, the dancing MB will not be soon forgotten.

Flippin' Wii Boogie, yo. Available today.