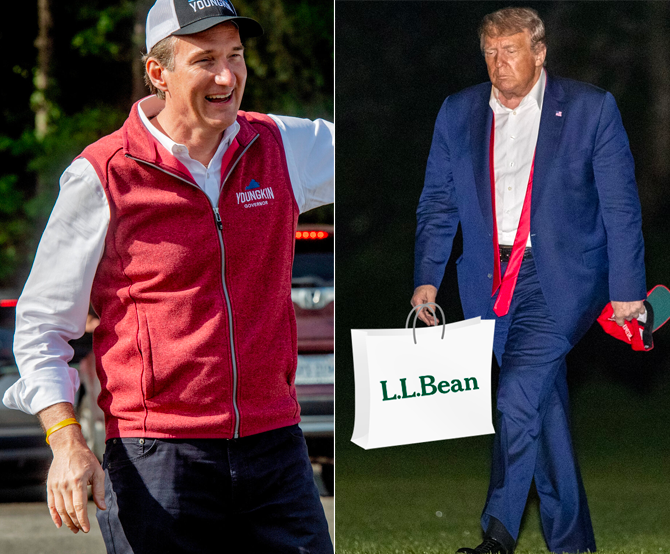 In 2016 we made an unimpeachable case that Donald Trump won the GOP nomination primarily because voters were raging against establishment casual and casting ballots against anyone wearing a zip mock neck sweater.
That Republican Glenn Youngkin won a blue-state gubernatorial race clad in a fleece vest means that L.L. Bean is again a safe space for 2024 GOP hopefuls.
We predict that Donald Trump — ever the follower — will soon appear in meekly-rolled sleeves, a yellow Ashli Babbitt cause bracelet, and zippered fleece of some kind.
Next week: How to pick a vest that doesn't make you look like Glenn Youngkin.