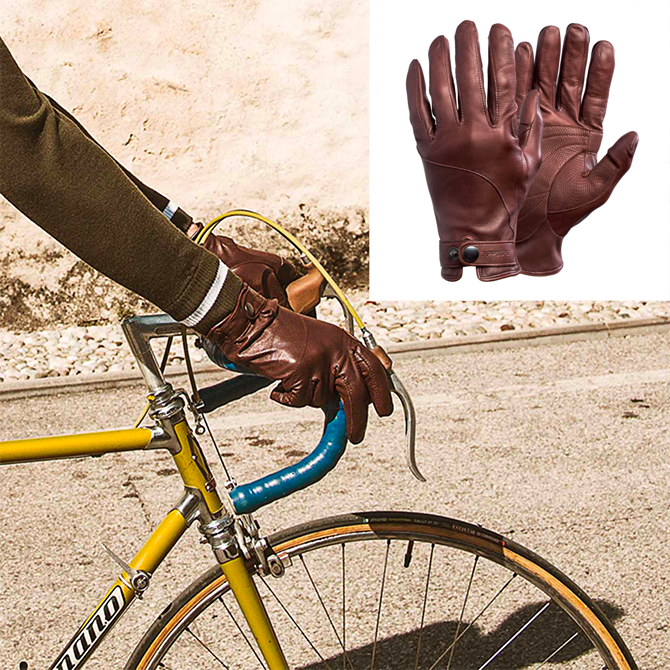 We thought we got a deal on these exceptional cycling gloves when we bought them at €70, marked down from €100. Then again when they were €61.48.
Thanks to a Twitter alert from our price-tracking app, we've learned they're now just €50.
And it gets better. A glitch in the De Marchi shop's checkout marks them down further, to €40.98. At today's exchange rate that's just $46; an insane deal for what we're pretty sure are the best leather cycling gloves made.
While you probably won't look quite like the Italian model on a vintage Legnano, you can at least feel like him.
Earlier: Get Dressed: Breaking Away