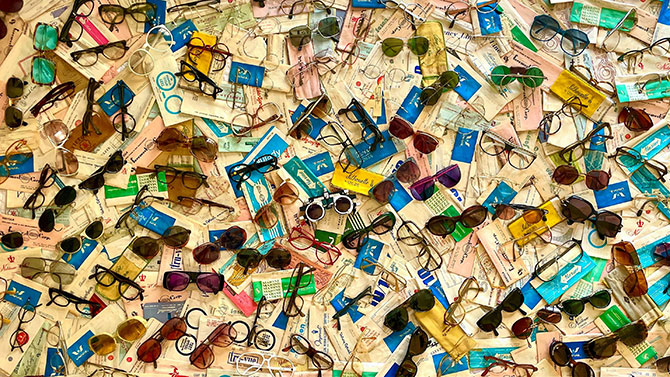 We just learned that Allyn Scura, the official eyewear supplier of Magnificent Bastard, is closing down their vintage product line at the end of the year. Their collection of 60,000 vintage frames are being sold to a single buyer.
This is terrible news.
It means that staples like the Bolle 711s mountaineering sunglasses with sideshield, Carrera 5425s (Rober DeNiro in Casino), Cool-Ray Fast Back 420s (Frank Sinatra at the 1978 World Series), and Faosa Tampicos (Fidel Castro c. 1959) will be pulled from the site by midnight, December 31st.
We'd thought we'd already fully mined the depths of AS's vintage collection — and collected enough eyewear to last several generations of MB authors — but recently discovered these awesome Japanese fisherman frames that are just 39 bucks. Older readers can get ones with bifocals so you can thread a hook!
At some point we will have another Allyn Scura Eyewear Challenge, so please stay tuned. Meanwhile, get these vintage frames while you can.