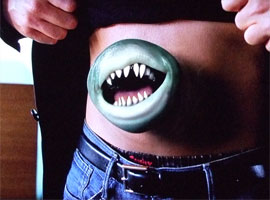 We love Seth MacFarlane. A lot. But there are a couple of big problems with his latest Hulu ad, besides a happy alien popping out of his stomach:

1.) A shiny, dress-up belt with jeans. As we've said before, go matte with denim; and

2.) Choose a belt that's a minimum 66.7% the width of the loop.