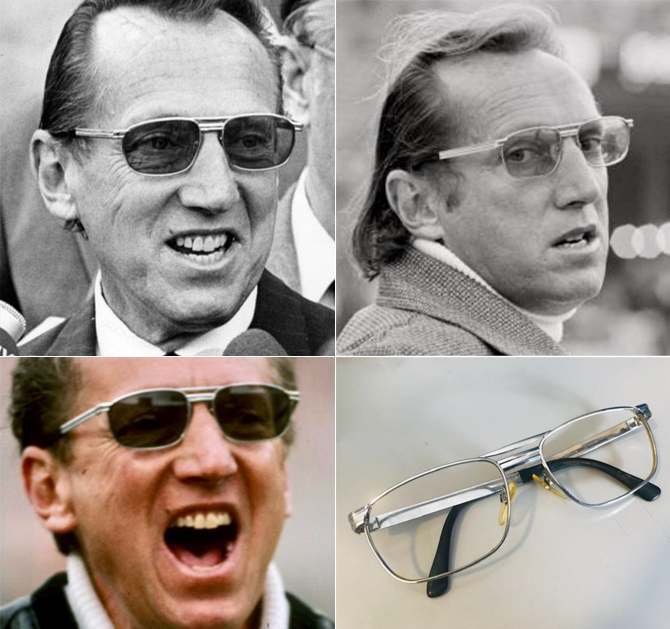 Q: Thanks for your article about Al Davis's Vuarnet/Mikli glasses. Here is another pair of Al Davis sunglasses that I'm hoping you can ID. Thanks for any info.
—Eric
A: As we said back in 2011, Al Davis probably took the sure answer to the suspected Vuarnet/Mikli sunglasses to his grave, and perhaps he did with these, too.
But we have a strong suspicion they are the Rodenstock Bristol: a distinctive navigator style frame with a tightly-spaced double bridge, ful-vue mounted temples (i.e. mounted high vs. center mount), and tapered frame bottoms.
Did we sell you? It turns out that Allyn Scura — the official eyewear provider to Magnificent Bastard — has one pair left. $85. Email them if you're interested.
While you're at it, make an MB Bold Play and pick up a pair of the Rodenstock Roccos, the most famed Rodenstock frame. If you don't think you can pull these off as eyewear, try them as sunglasses.
Finally, we've had a bunch of people asking about the Annual Allyn Scura Eyewear Contest, and it's living up to its official name as the Kind-Of-Annual Allyn Scura Eyewear contest, as we've been busy cutting timber. We'll be back in February 2022 with our most challenging Challenge yet!