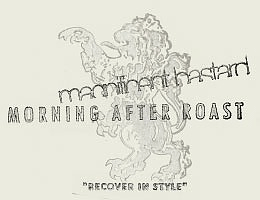 We have a winner in the Bull Run Roasting Coffee Contest. His name is Kevin Forza and he treated us to a bit of poetry:

THE BALLAD OF A LONELY TOOLBAG

She was drinking Magnificent Bastards.
I was getting amazingly plastered.
    Rocking Tommy Bahama,
    I'm like, "Yo, babymama!"
(There are rules I still haven't mastered.)

Congratulations to Kevin. For writing poetry that maybe took 10 minutes he's won a year's supply of Magnificent Bastard "Morning After" Roast, two cool coffee mugs, and a Hario grinder. Enjoy, Kevin. We like your sense of humor and we sure hope you're kidding about rocking Tommy Bahama.