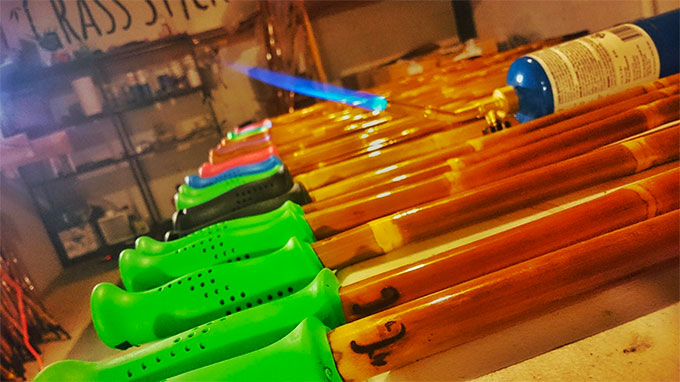 After unboxing these tonight, we're ashamed to even admit we've previously used aluminum poles.
Handmade by a small shop in Steamboat Springs, they almost entirely fulfill on the MB "organic materials" principle, not just with the 'boo of course, but also the rubber grips. And they're covered with a marine-grade coating that looks rugged enough to withstand a yard sale at the annual Big Sky Pond Skim.
There's only one incongruous detail keeping these out of our HOF: the recycled polyester straps. But to MB-mod these all you need is a Phillips screwdriver, boxcutter, hole punch, and your favorite 5oz. leather. We used some brown Horween Chromexcel scraps leftover from our wallet production that turned out great.
Due to Covid-related supply delays they are 2 weeks out. So plan ahead and be ready for the first big dump.