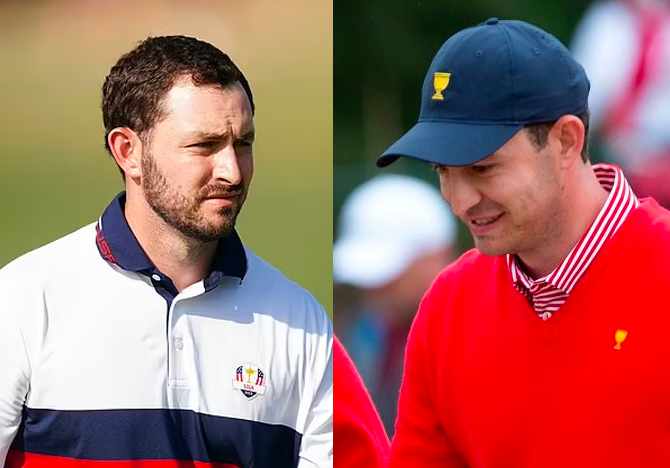 When the most exciting part of the 44th Ryder Cup was the hubbub around Patrick Cantlay not wearing a hat, you know it was a lopsided affair.
Was it because he was objecting to not getting paid to play?
Was it because, as Cantlay said, the hats don't fit his head?
Or, finally, as The Daily Mail reported this morning, was it because Cantlay is getting married today, and didn't want golfer's head?
No, no, and no.
Cantlay also didn't wear a hat at Whistling Straits in 2021, and presumably was not getting married then, too. Also, he's got no problem wearing hats at other team events (see President's Cup above), and adjustable baseball-style caps are not known to fit that differently.
It's because the hats are fucking ugly.
More specifically, it's the Team USA logo on the hats that's so fucking ugly. An inappropriately modern, excessively legible mark that looks like a mashup of NASA and DeLorean Motor Company.
Who can blame Pat Cantlay?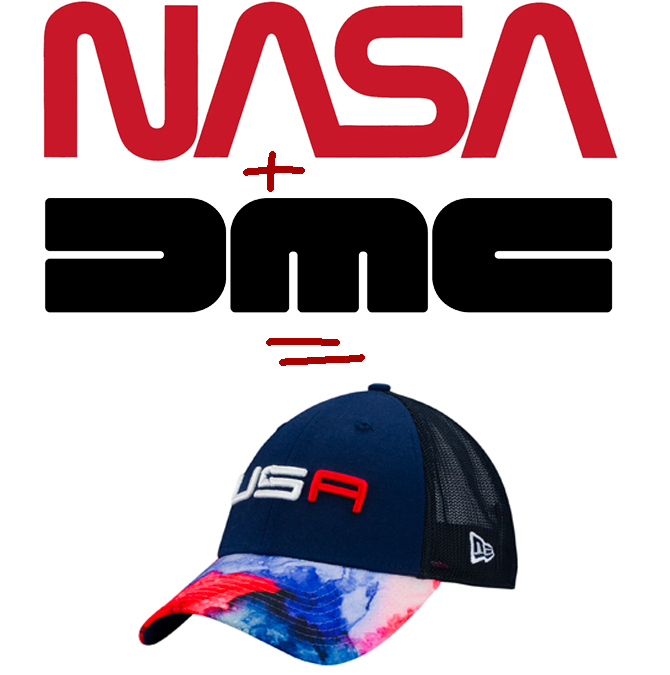 Our modest suggestion to The PGA of America Ryder Cup Committee for 2025: Stop trying so hard. Keep it simple. Use 100% fewer letters. Go with the flag. You already sell it in your shop.