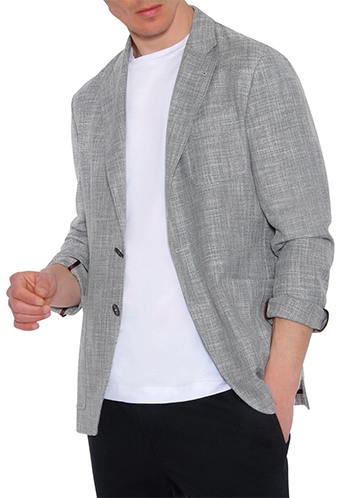 Last week Canali announced the arrival of the "shacket," the sartorial fusion of a shirt and a jacket into a single piece of clothing.
While "brunch," "spork," and even "throuple" have nothing to worry about anytime soon, their new proprietary portmanteau does more efficiently describe, for the most part, an MB must-have: a slim-fitting, unstructured, unlined blazer with patch pockets, made of organic materials.
Key benefits include:
Quickly dresses up any outfit — but not too much — without looking like you TTH
More often than not, you can safely disregard any care instructions and simply throw it in the wash with your boxers
Since it comes out of the laundry, there's integrated artful dishevelment
We're really big Canali fans, but their original shacket will set you back $1,750. Here are a few other high-end made-in-Italy options that share the main ingredients, including the requisite 2 buttons and 3⅛" minimum-wide lapels.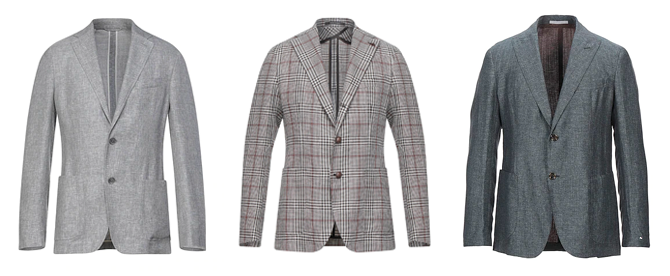 Left to right:
Ermenegildo Zegna. $826.
Tagliatore. $349.
Eleventy. $448.
Earlier in The Great 2-Button vs. 3-Button Debate:
— Kennedy vs. Nixon
— A Reader Challenge to 2-Button vs. 3-Button
Earlier in Lapel Width Debate:
— The Definitive Lapel Width Chart
— Who You Gonna Cast Your Lapel Width Lot With? Band of Outsiders' Scott Sternberg or Tom Ford?