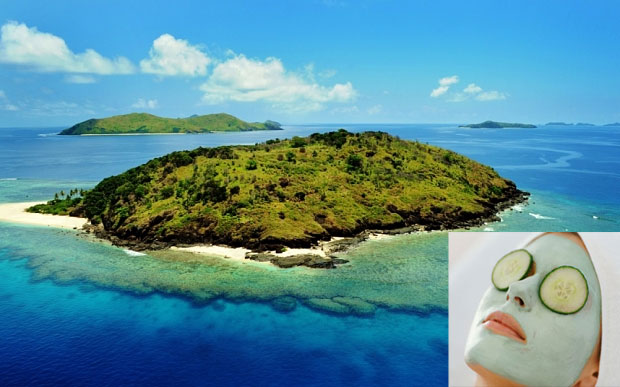 Q: What do I get a girl for Christmas who I have been casually seeing for one month?
—Late to the Party
A: Some of us have been with the same woman for more than a month, and in some cases even several months, and have faced the same Christmas gift-giving dilemma. From experience we can say one thing is for certain: physical objects are an absolute no-no. Even seemingly sure-fire presents like sports cars and private islands can blow up in your face — "This latitude is too low!" — and the return policies are a nightmare.
This is why we strongly recommend this simple, convenient, relatively affordable, and extremely popular solution: a spa gift certificate.
There isn't a woman on earth who doesn't like to be pampered with a facial, massage, pedicure, or achiote hydrating wrap, and in some cases the treatments are mutually beneficial. Further, depending on how much you want to spend, this gift opens up several hours of free time to watch a football game, drink beer with your mates, or do both of those things simultaneously.
It's a win-win-win.
Good luck and let us know how it goes.