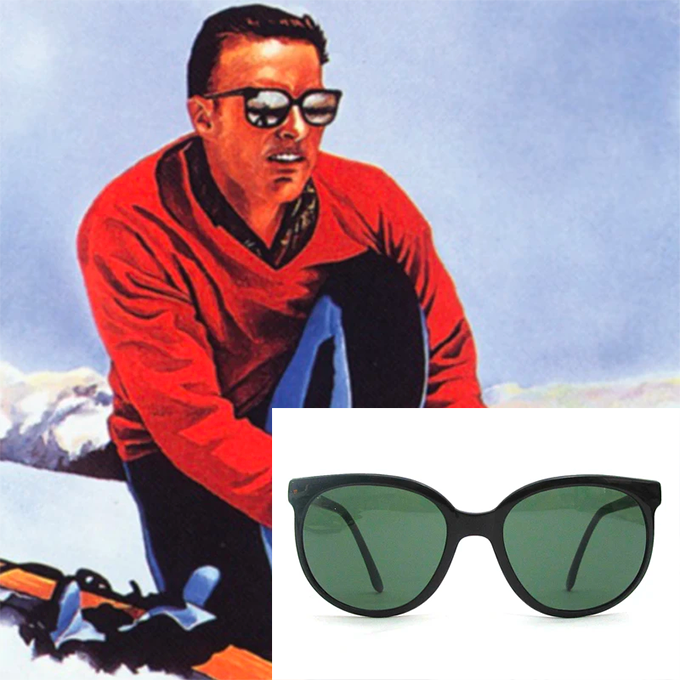 Q: What do you think about Vuarnet sunglasses? Back in the day I skied with a pair of 002 Cateyes and no helmet. I've noticed they're on the scene again, but the rest of the Vuarnet collection is kicking off a Thermonuclear Toolbag Oakley vibe. Think pairing a tortoise shell Vuarnet 02 with Alps and Meters Alpine Winter Trousers and Anorak. Do you sanction the re-released 02?
—Dan
A: Sure, we sanction the re-released 02 — it's a legendary frame — but why bother when you can get the original!
These genuine vintage frames satisfy the MB principle of archaism, and will also save you 110 bucks. You'll need it if you decide to get into that Alps and Meters gear.
Thanks a lot for the tip on A&M, BTW. While the anorak ($695) is not up our alley for skiing — a hood/helmet combo has never worked for us — those alpine winter trousers ($725) look fantastic. Wool-blend herringbone with leather leg paneling are a great way to stand apart from the nylon and polyester-clad hoi polloi.