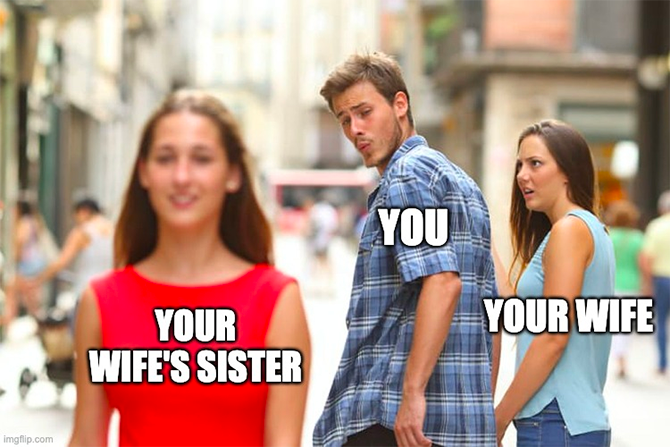 Q: I love your site, why did I come so late to the party?? Just watched the movie Patton and watch George C. Scott exclaim about Rommel, "You magnificent bastard, I read your book!!!" as he bombed the shit out of his tank procession.
But now...I need more content!!
What is my question....hmmm....
Is it ever ok to flirt a little with your wife's sister?
—Dave
A: In response to your very good question, we first started developing a complex algorithm involving objective attractiveness differential between wife and sister; flirter's degree of flirting prowess; time and geo-location, presence of alcohol and/or other intoxicants; and whether or not Mike Pence's wife is on-hand to chaperone or not.
Then we realized: If you're asking us, you think there could be a problem. Which means there will be a problem.
Thus, our answer is relatively simple: The only time it's okay to flirt with your wife's sister is if you're already sleeping with your wife's mother. In that scenario, some well-played misdirection is highly advisable. In all other instances, you're just asking for trouble.