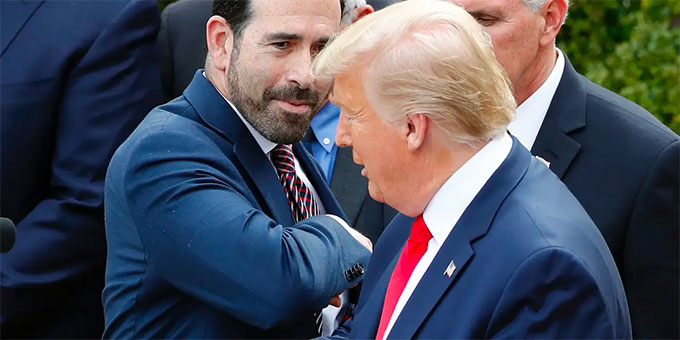 Now that the traditional handshake is on hold and the elbow bump is in (except for the most aggressively ignorant buffoons), here's how we suggest you do it:
Make it firm. — We're not talking the force of an NFL forearm bash or that of roided-up '90s MLB power hitters, but pressure should be applied. A mere elbow tap is the handshake equivalent of a wet dishrag.
Eyes. Always the eyes. — Once your elbows have embraced, look the other person directly in the eye. If he reciprocates, you know you've found a man you can do business with. If not, he's probably a crook.