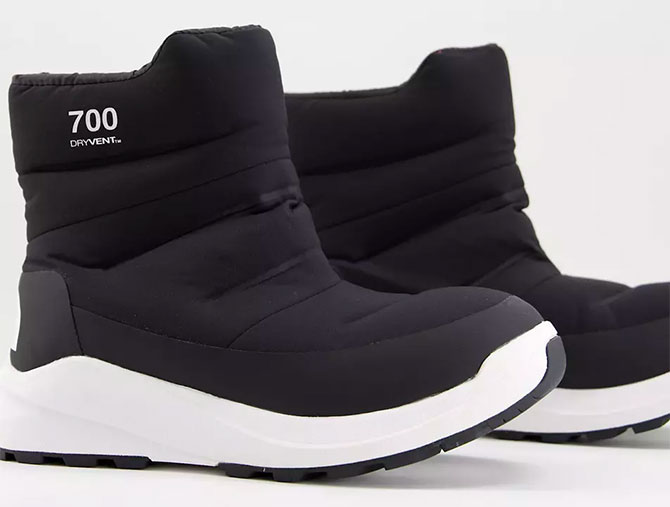 Ever since we called out Rossignol's yard sale of a sophomore season of their Après Ski Booties, we've been on the hunt for something similar: sneakerized, stylish, lightweight, slip-on boots that pair with Makers and Riders' M1Z jeans, and that can be worn for everything from après ski to winter bike commuting.
Is that too much to ask?
Five months later we're thrilled to report that a superior replacement has been found: The North Face Nuptse Booties.
They're a little lighter, warmer, cheaper, more waterproof, and more stylish than the Rossignol version. (The only downside: they're just a little harder to get on.)
We found them at ASOS and are stockpiling. They run one size small.