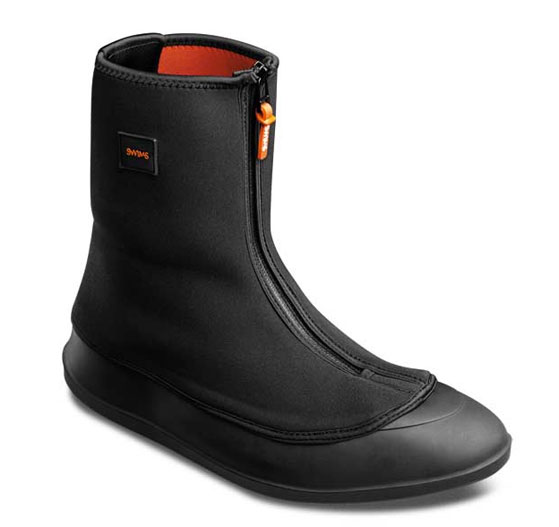 Q: very happy to see that you guys are back to a regular posting schedule, and it couldn't have come at a better time for me because i'm in need of some black boots and need your advice.
i'm a public defender, and i need black footwear that'll look good with a suit, but i also want something that i can wear with jeans. and i live in alaska, so i need boots to trudge through the snow. the hydrogen-1 brand you recently endorsed would've worked, but they don't have boots available in my size. i'm about to pull the trigger on these frye chukkas, but wanted your input first
—Preston
A: Counselor:
An Alaskan winter will be like felony assault on those Frye boots. There is only one boot we know of that can pull the triple duty you desire — biz, cash, sludge — and it's the Prada 'New Tolbak' Chelsea boot, a dressier version of the Novo we've previously recommended.
Unless you're on the take, though, we suspect they may be a bit pricey for your employee-of-the-state budget.
What we propose instead is to take custody of these terrific Swims 'Mobster Boot' Overshoes. They're $149, but completely vacate the elements, and feature a soft, insulating lining that buffs your shoes while you walk.
As for the shoes getting buffed, with the Mobsters in defense you can court the much larger (but still small) quantity of low-cut shoes that sit on the biz-cash knife's edge we're always looking for, like the Hydrogen-1s, and just about anything from their more expensive predecessor, Common Projects. (FWIW, the new Hydrogen-1 collection, available in a wide range of sizes, is here.)
This way, you'll have boots when there is snow to trudge through, and shoes for those rare Alaskan days when there isn't.