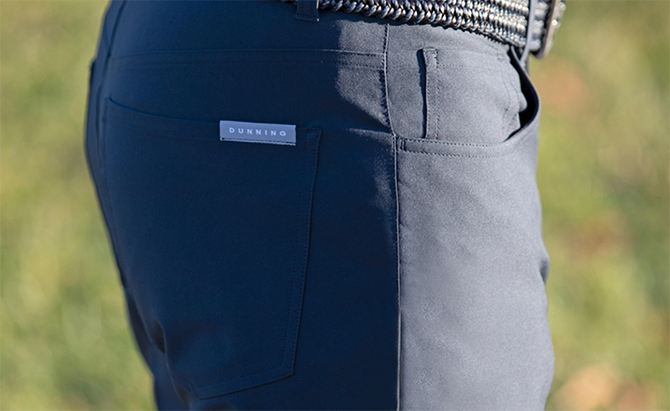 Q: I just turned 50. I think I'm getting to the point in my life where I probably should no longer be wearing shorts on a regular basis (if at all). Are there any brands of lightweight pants that you would recommend for summer wear instead of shorts? Also, I don't know if it matters or not, but I'm a larger guy ... 6'1" and around 260 pounds. Thanks in advance for any suggestions you have.
—Chris
A: Chris, at the half-century mark this is a wise choice. We're rarely in shorts except for active-leisure activities like golf, tennis, cycling, surfing, and impromptu au naturel testicle tanning.
We also have a rule: never be seen in shorts one minute past civil twilight.
Under normal circumstances we'd recommend echoing our summer regular-leisure uniform: cheap, slim fit, white, 5-pocket, 98 cotton/2 elastane pants at YOOX from obscure Italian brands.
Here, no.
Our suggestion: Take a look at your local golf big box store, where menswear's best 5-pocket pant style innovation is happening. We're kind of blown away by Puma, Travis Mathew, Walter Hagen, Dunning, and Callaway all offering some remarkably sharp, lightweight pants that will meet your needs this summer. Work, too.
Puma calls their 5-pocket Jackpot pants "the best we've ever made." Customer reviews for Dunning's Player Fit 5-Pocket Golf pants range from "awesome" to "amazing."
The one bummer: they're all 100% some form of plastic. While this is obviously an egregious violation of the organic materials principle, for your 50th, we're giving you, Chris, special dispensation to give them a shot.
Let us know what you think.