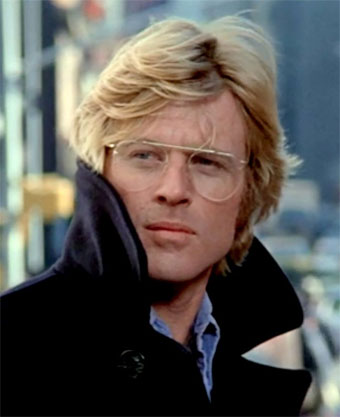 Q: I recently bought a peacoat - dark navy, well fitted, none of those goofy epaulettes or anything like that. I say it's a timeless classic but my girlfriend says they're out of style. Who's right?
—Peter
A: Peter your GF is so spectacularly wrong we're gravely concerned about any sartorial advice you may have taken from her.
Would Tom Ford be asking $4,950 for his peacoat take if he thought they were out of style?
We're big fans too, because the garment adheres to at least 3 key MB principles:
1. Principle of Anglophilia
It originated in the British Royal Navy.
2. Principle of Archaism
It's been a standard part of the United States Navy uniform since 1881.
3. Principle of Organic Materials
The definitive Naval Clothing Factory peacoat is 100% wool, with corduroy-lined pockets (cotton).
You nailed a few of our peacoat requirements (i.e. navy, flair-less, slim fit), and hopefully our most important one: a Three Days of the Condor Collar. You need to be able to stand it up tall like Redford.

Style blog consensus favors the Billy Reid "Bond" version ($695; pictured upper left), but the anemic collar is in desperate need of growth hormone, and is a disqualifying feature. For others who might be in the peacoat market, first check the local military surplus, and if you're flush consider this gorgeous Maison Margiela option.