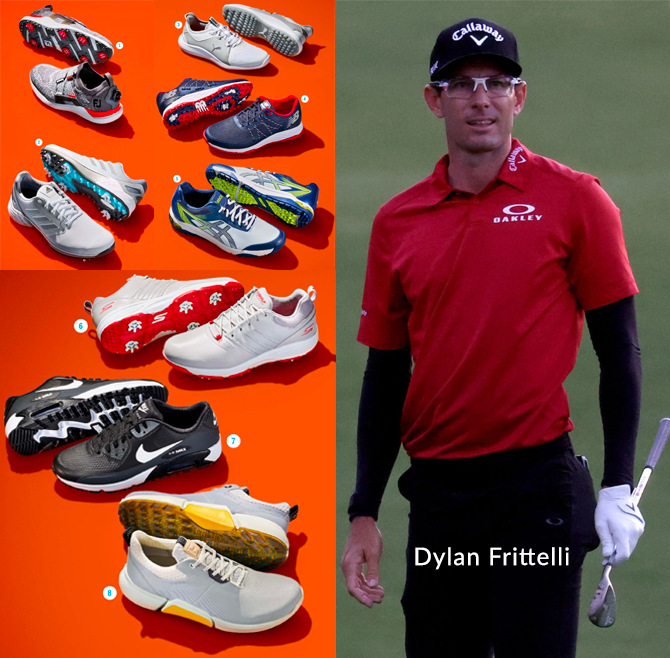 Since our last rant three years ago, golf shoe style has deteriorated even more precipitously than our distance off the tee. The April 2021 issue of Golf Digest features not one, but two pages of their picks for shoes only Dylan Frittelli should wear.
Acceptable alternatives are about as rare as salads are for Ian Woosnam, but here are a couple of options we like (for the most part).
(Larger Golf Digest images: 1 2 3 4)
Puma's golf shoe designs get weirder every year. This season there's a model better-suited for a domestic terrorist attack than a round of golf. Fortunately they continue to produce the OG, which is basically a waterproof Clyde with nubs on the sole. We're stocking up while we still can.
These are more than 2x the price of the Pumas, but we love the saddle styling of our dads' spiked shoes, and G/Fore golf shoes are famously comfortable. There is one caveat: there's a skull in the insole. In lieu of some Dr. Scholl's, this can be just between you and your club's locker room attendant. "Porterhouse!"