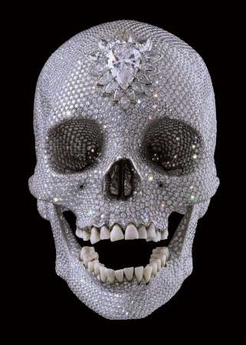 Q: Dear MB-

So I bought this skull, and now you're telling me they're out!? Fuck. Now what?

A: What's their return policy?

Your new item definitely gets points for being an actual human skull (rather than some chincy embroidery on a blazer). However, even though it's encrusted with diamonds, the fact remains it's a skull, and they're outgoing. Sorry. Always ask the MB before spending this kind of bread.