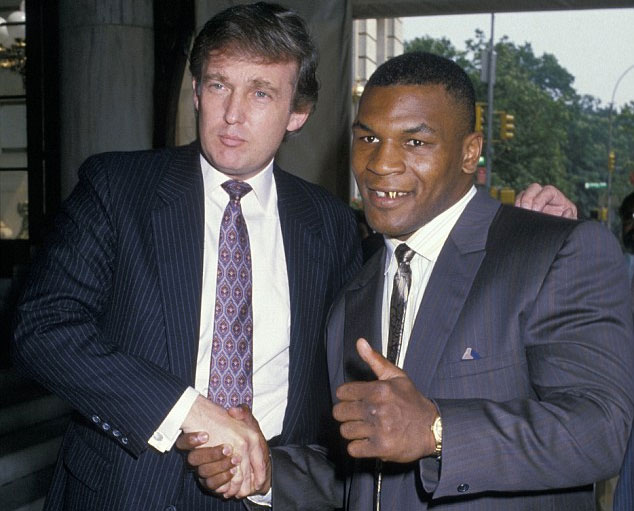 The swallows have returned to Capistrano. The Twins are already thinking about next year. And we've made a new batch of ties. Ah, spring! This time around, we've got five new additions to the MB catalog, all made from fabrics produced by a mill in Biella, Italy, then meticulously cut and hand-stitched into the ties you see here in a factory in Queens.
Normally, our ties retail for $60. But these are not normal times. Come January, there's a not-insignificant chance that Donald Trump and his Toolbag Militia, which now includes everyone from Bobby Night to Gavin McInnes, will occupy the White House. We admit how wrong we were on this one. Five years ago we thought there was no chance in hell that Trump could credibly contend for the highest office in the land.
But while Trump claims his goal is to make America great again, his track record suggests otherwise, at least when it comes to neckwear. For years, Trump has made shiny corporate ball-ticklers in Chinese factories and fed them to hapless toolbags at approximately $60 a piece.
His alleged rationale: He can't find American manufacturers who can deliver this product at competitive prices.
Last summer, we explained the shortcomings of that argument. To make Magnificent Bastard ties, we use a manufacturer based in Queens, New York — aka the town where Trump grew up.
We don't know if we just got lucky, or if we have great instincts, but it wasn't that hard to find this company. The price they charge allows us to sell our ties at the same prices Donald Trump sells his. And we use fabrics produced in Italy, not China.
Now, granted, Trump sold his ties through retail channels, and we sell ours directly to you. But so could he. If he really wanted to support American businesses and offer good value to American consumers — to make America great again — he could do it. But he hasn't, even though it's incredibly easy to do.
Why not? The only rational conclusion is that Donald Trump loves ugly 100 percent Chinese ties. Just look at his neck, right now, wherever he is — that's all the proof you need.
Will any of this change if Trump becomes president? Unlikely. In fact, as recently as two months ago, he was still emphatically pledging his allegiance to ugly Chinese ties.
Our prediction? If Trump is elected president, he will push for a new era of tie control, with regulation that protects his own long-standing business interests by favoring cheap Chinese imports over American-made ties like our own.
Now, in other words, is the time to buy stylish, American-made neckwear. Because when 2017 rolls around, the Toolbag Militia will probably be breaking down doors and confiscating any tie that is not shiny enough to serve as a ribbon on a four-year-old girl's birthday present.
We're not waiting until then to start a resistance movement. We believe it is our duty as Americans to resurrect our Anyone But Trump sale from last summer. What we said then, we say now: Just to prove that good old American know-how and entrepreneurism can still compete with Chinese tie sweatshops equipped with color-blind slave robots, we are offering the following deal, now through July 15 (or until supplies run out): Two Made in USA ties for $60. 4 for $120. 8 for $240. Shipping included. This includes all of our Spring 2016 ties, and every other tie we currently have in inventory. Just be sure to use the code ANYONEBUTTRUMP when ordering. Show your patriotism, and buy now!