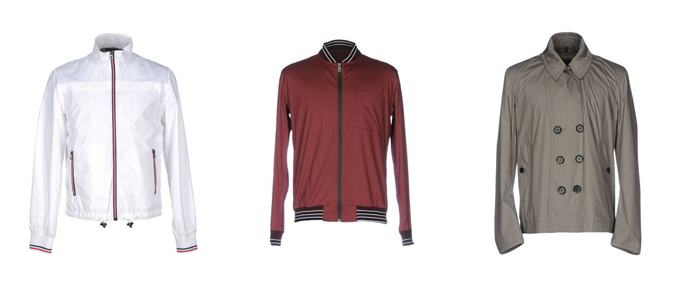 Q: I'm looking for a versatile, high-quality, lightweight jacket that will impress me every time I put it on. Also, I live in Silicon Valley and only need some degree of wind/water protection. Any suggestions or guidance would be appreciated.
—Sean
A: In a place where a disproportionate number of car doors open on the y-axis, we especially like the vaguely Steve McQueen-inspired Geox windbreaker we recommended late last year. It gets a disproportionate number of positive comments, and it's just 69 bucks.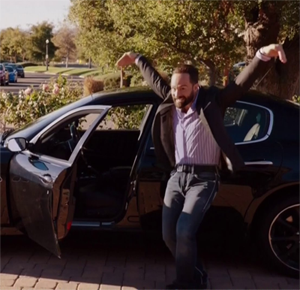 We've kept our eyes peeled since you asked the question a month ago, and also suggest considering this equally sporty Jil Sander bomber ($252) or this Columbo-lite Belstaff peacoat ($222). Like the Geox, both are deeply discounted and available in a range of sizes, which is an almost irresistible contrarian "buy" signal that we rarely regret acting upon.
(Sale prices good through tomorrow — 3/30 — so hurry.)
Previously: Dan Rather debates whether to keep his trench collar up or down and concludes, "Nobody wears a trenchcoat with the collar down."