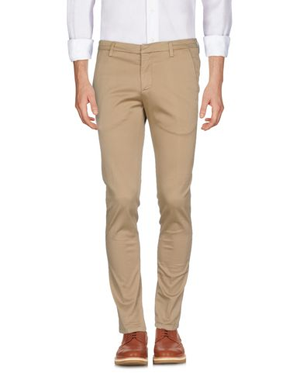 Having convinced our client to adopt fairly slim-fit shirts and sweaters, we felt confident trying the same approach with pants. It didn't work out. Every attempt from MB favorites Dondup, Myths, Uniqlo, and AG made our client uncomfortable, either being too tight through the thigh, or leg opening, or both.
Low-rise, testicle-snugging, ankle-exposing Italian party pants apparently aren't for everyone. This revelation forced us to pivot.
Just as no one ever got fired for buying IBM, we're hopeful the same goes for buying Levi Strauss & Co. We tried several different fits from the 511 (way too aggressive) to the 514 to the 502, and those, too, were out of his comfort zone, so we retreated to the roomy-thigh high ground of the 505, the original Levi zip fly.

1,2,3,4. Levi's 505.
Are we happy about this? No. A strong case can be made we just got our client into dad-fit pants. But we purchased items he'll wear, and the colors and fabrics we chose help make the uniform work. (We will post the one-touch uniform dressing app next week.)
We Threw This One Back
These didn't make the cut, but Uniqlo's Ezy Jeans are the invention many men have been yearning for: stealth sweatpants. As one reviewer says, To the outside observer, they appear to be jeans, but on your body, they feel more like sweatpants."
Budget Update:
| | |
| --- | --- |
| 4 Pair (Buy One, Get One 1/2 Off) | -$179 |
| Shipping/Returns | -$25 |
| TOTAL | -$204 |
| PREVIOUS SPEND | -$434 |
| INITIAL BUDGET | $2,000 |
| BALANCE | $1,362 |
UP NEXT: The Blazer