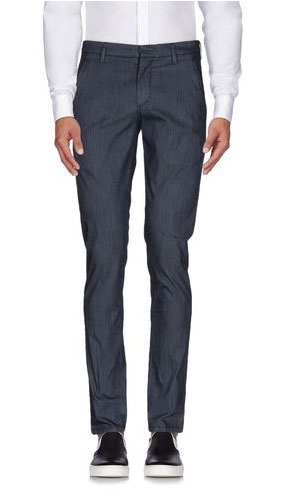 Q: If the Walmart/Bonobos marriage gets consummated, can you recommend a Bonobos alternative? I refuse to give money to the evil empire.
—Dave
A: Unfortunately, whether this particular marriage gets consummated or not, you are now faced with a grave question: Do you keep hooking up with a brand that (a) has seriously considered the possibility that Walmart would be a good home for it? And even worse is (b), in the eyes of Walmart, a highly desirable acquisition target?
Think of your dilemma as a variant on the old Groucho Marx koan: I don't want to belong to any club that would have me as a member.
While we're fans of Bonobos' moleskin jeans, it's otherwise not a brand that holds any special allegiance in our hearts. Mostly, it has always struck us as an attempt to leverage dot-com venture capital into, say, a slightly more colorful James Perse for the masses. In other words, Walmart's attempted acquisition of it seems like a logical and ultimately inevitable endpoint.
Thus, we say why wait until the marriage is officially consummated to start looking elsewhere to fulfill your clothing needs?
Just the fact that the deal has reached due diligence is a strong signal that we're at Peak Bonobos. In another month or so, they may come out with their own version of the RompHim!
Lucky for you, good alternatives abound. Here's a couple Italian brands we've recently discovered on YOOX that we highly recommend:
Myths
We own a bunch of Myths pants and shorts are they're both terrific. Fair warning: You may have to skip leg day every once in awhile in order to get them all the way on. Innovative combinations of fabrics and pocket lining material, and a senselessly-over-engineered-yet-charming 3-button closure system (even on the shorts). Mostly best for 18 holes or a casual workplace. True to size.
Myths 2017 S/S collection.
Dondup
Without a doubt our current favorite trouser maker. Generally dressier and more expensive than Myths — and slightly more forgiving — these are pants you wear to the office with a woven, and so comfortable you keep on while transitioning your top to a knit at home. The only knock on these is a discreet, riveted gothic-font "D" on the rear right pocket (we've tried removing without success). They're modesty-sized; go up one and maybe two inches on the waist.
Dondup 2017 S/S collection