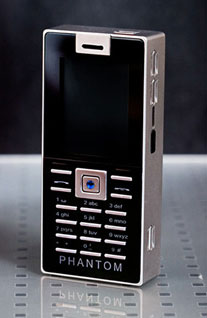 With the help of reader Eric Paradis, we've found another device that passes the MB portable communication device test: the Russian Incrudo Phantom.

Besides looking like a titanium-plated Trabant, the Phantom qualifies on two key tenets:

Senseless Lack of Utility: The Phantom weighs in at 230 grams. That's a 1/2 pound. May require a separate carrying case.

Exclusivity/Obscurity: Only 10 Phantoms will be made.