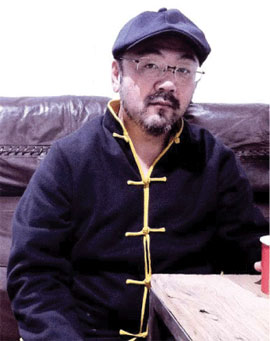 Late last summer we crowned TST our all-time favorite sneakers, and the intervening 9 months have done nothing to curb our enthusiasm for these hand-sketched, hand-finished shoes by designer Seishi Tanaka (pictured). We now own two pairs of the sneakers, two pairs of the boots, and are putting our Chucks on injured reserve.

These are the best Japanese export since the Walkman.

YOOX has a bunch of models on sale now, and while the discount on most pairs isn't super-deep at the moment, shipping is free.