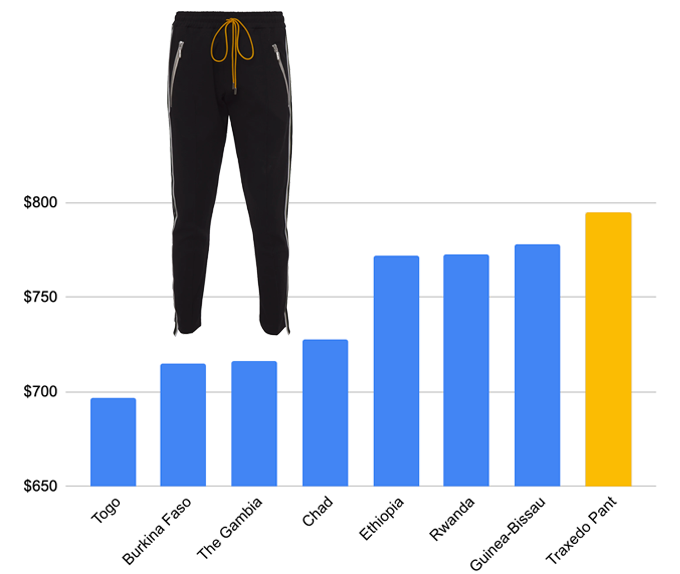 We've been admiring (and desiring) Rhude since we first laid eyes on their Traxedo Pant, but at price tag exceeding the per-capita income of most of sub-Saharan Africa, haven't been able to pull the trigger.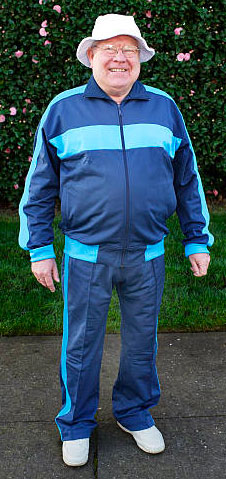 Rhude's collaboration with Puma made access to a touch of their style available at a fraction of the price, so we tried out the XTG Track Top and can endorse it (especially now that it's marked down to $79).
While the 59-41 fabric composition does challenge our organic materials principle, in the track jacket genre this is in the organic top 1%. And the blend serves a purpose: the poly keeps it from fading to charcoal gray, and the cotton mutes the shine so you don't look like a player at The Villages. Fits true to size.
Source: The World Bank