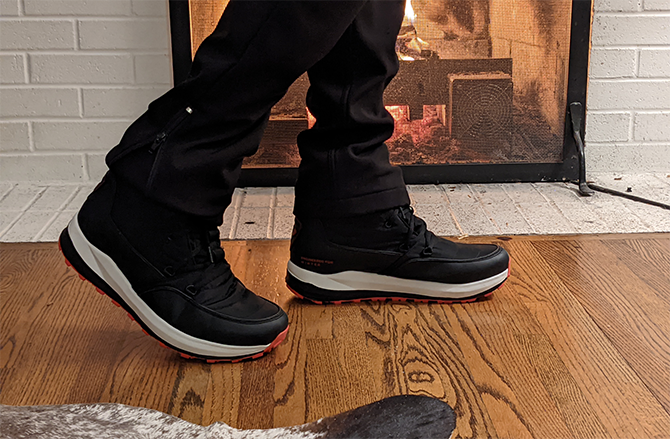 We've been looking for something like this since we grew out of Moon Boots 30 years ago, and Rossignol has nailed it with these lightweight, sporty, sneakerized après ski booties.
For those of us in Climate/Cocktail Zone 6, they fill the stylish foul-weather footwear chasm that exists between 6" of snow — when we pull out the Sorel Pacs — and a mere dusting. In fact, we like these so much they're an instant MBHOF candidate, paired here with current MBHOF member, the Makers and Riders M1Z jeans.
This is our outdoor uniform for the next 6 months (including après ski).
NB: These run really small. Order at least 1 size up, and if you're borderline, 1.5.
UPDATE 12/23/2021: Days after this post Rossignol went out of stock on most sizes (and there weren't a lot of options at other retailers). We emailed customer service and over a month later got a response: "We will not be receiving more of the Après Ski boot for this season, but will have them again next season with some new colorways." We'll post about these again when they become available, right after we purchase lifetime supplies.