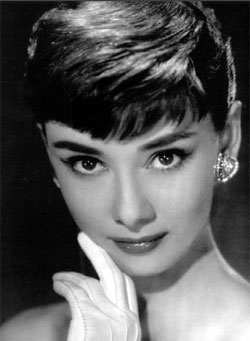 Q: What's up with the new "ballet flats" that I've seen women wearing lately? I've watched them in disgust from afar as springtime rolled in and now the inevitable has happened. My wife bought a pair. What do I do? I've conveyed to her in no uncertain terms that women should always be in heels -- out on the town, in the kitchen, in the bedroom, etc. -- but she just does not get it. I'm going to have to steal her flats and hide them. Can you provide backup for me on this?
--Jaison

A: Jaison, we understand your question is mainly for comedic effect, but you know what you really ought to do? Give your wife a hug and a kiss because ballet flats are an all-time classic. Think Audrey Hepburn, regular ballet flat wearer, also an all-time classic, and near the top of the Magnificent Bastard Favorite Babes list.

Though your wife may not wear heels in the bedroom, you done good, son.