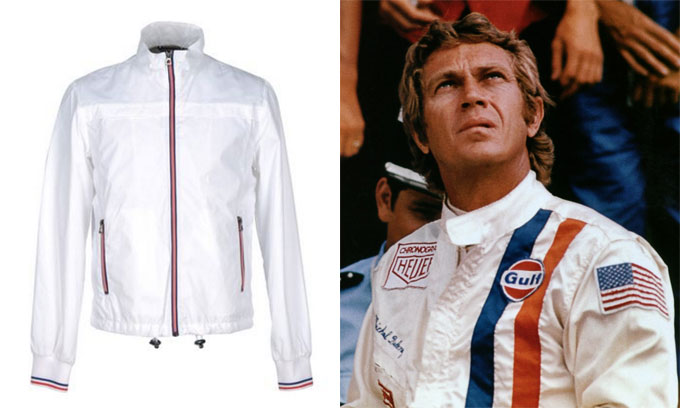 It was love at first sight with this white Geox windbreaker, which to our eye looked like a low-key Steve McQueen Le Mans reference, except with 100% less asbestos.
But the starting price of $266 seemed rich, even if it's Italian and comes with Geox's patented "Respira" tech that claims to combine rain and wind resistance with breathability.
Using our price-tracker app — which we are sure hoping to get to beta by the end of the year — we watched with pleasure as the price dropped to $158, $77, and even $66 before recovering to $77, where we purchased a few. Lots still available in all four sizes. Highly recommended for spring 2018 and beyond.
NB: This item runs about 1.5 sizes small. If you are in between, go up two full sizes.