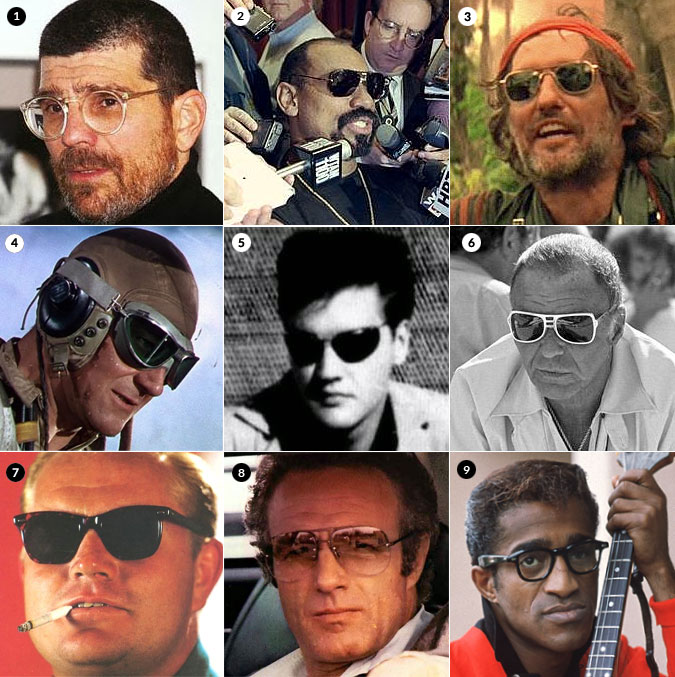 Lee Lerner.
Lee was part of the 92% of entrants — too easy this time! — who identified the bespectacled or sunglassified MBs in the 7th Annual Allyn Scura Eyewear Contest.
1. David Mamet
2. Wilt Chamberlain
3. Dennis Hopper
4. John Wayne
5. Elvis Presley
6. Frank Sinatra
7. Jack Nicklaus
8. James Caan
9. Sammy Davis, Jr.
Lee was also part of a much smaller cohort — 12 — who nailed the tiebreaker question. "What do they all have in common?" Answer: they all are (or were) members of the Republican party.
Lee also lucked out as his entry was randomly selected from the 12, as were the two runner ups, who will receive a Magnificent Bastard tie of his/her choice (2nd place) and a Secret Agent Belt (3rd place).
Lee, enjoy your new pair of Allyn Scura frames. We always recommend the famed Legend, or for a less traditional look, the Sergio. Both are terrific and draw positive feedback as either eyewear or sunglasses. Alternatively, you can put your $125 credit towards a pair of Allyn Scura's vintage or reproduction frames, like these ridiculously oversized and equally fun Kala Chateaus, modeled by Elliott Gould in Ocean's 11. It's your choice.