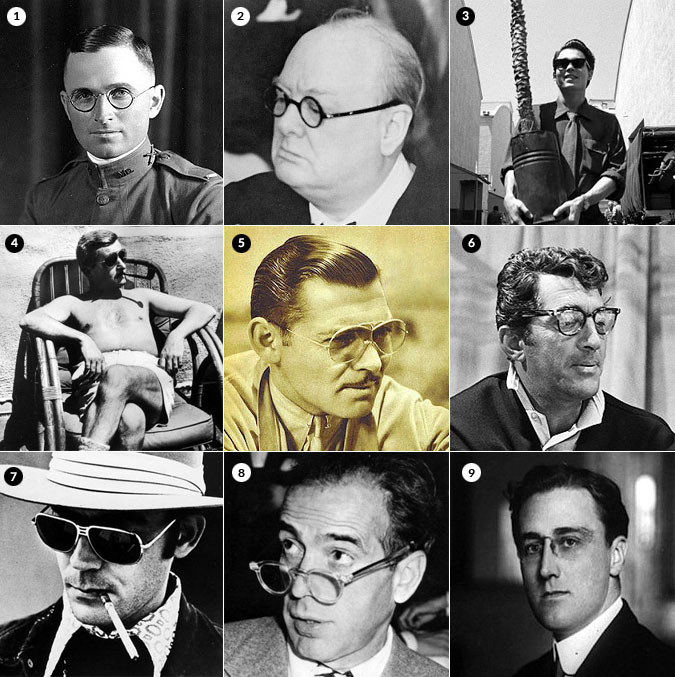 Here are the correct answers to the challenge:
1. Harry Truman
2. Winston Churchill
3. Johnny Depp
4. William Faulkner
5. Clark Gable
6. Dean Martin
7. Hunter S. Thompson
8. Humphrey Bogart
9. Franklin Roosevelt
Many of you scored 100 percent — nice work! But of course there was the tiebreaker question too, and that was, by design, somewhat difficult. Namely: What do these nine men have in common? No, they are not all Freemasons, and no, they are not all dead, although Johnny Depp does fall victim to an annual death hoax. One entry did correctly note that they are all white. But the answer we were looking for is that whiskey was/is their preferred poison, either drunk straight or as the main spirit in their favorite cocktail. Of course, bourbon is the main spirit in our favorite cocktail, The Magnificent Bastard.
Only two entrants got this correct: Andrew Klein and Maxwell Bernt. Because there can only be one winner, we needed a tiebreaker tiebreaker. So we flipped a coin. Andrew was heads and Maxwell was tails. And the winner is...
Maxwell Bernt
Enjoy your new pair of Allyn Scura frames. We recommend The Legend or The Sergio. Or perhaps put your $125 credit towards these new old stock Graceline Optical Darrens in demi-amber. It's your choice.
And, Andrew, while fate was not on your side in the tiebreaker tiebreaker, we'd still like to offer you a consolation prize in the form of a tie. Tell us which of our ties you'd like, and we'll send one out to you.
Thanks to everyone who played and we'll see you again next year.