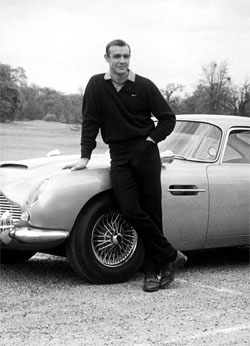 Q: Dear MB: WTF? I bet James Bond never biked to work. Why don't you get back to doing what you do best, for example by telling me whether an MB can or should wear a blue seersucker jacket, and if so, with what pants.
--Julian

A: We've seen all the movies -- in some cases dozens of times -- and don't recall any scenes where 007 is rolling along at 5 MPH for 30 minutes behind some toolbag in an Escalade with a "Freedom Isn't Free" bumper sticker. There's nothing magnificent about enduring traffic jams twice a day, which is why we endorse bike commuting in many situations.

Regarding the seersucker, if your blazer is cut more like J. Crew instead of J. Press, it would look great with denim, especially white. 'Tis the season.