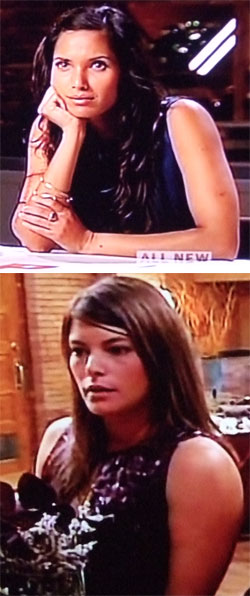 Last night's episode of Top Chef clearly illustrated the principle of playing to your strengths, and minimizing (or completely covering) your weaknesses. In this case, going sleeveless.

Top: Host/judge Padma Lakshmi can rock sleeveless (and a lot of other things) six ways 'til Sunday so that look works beautifully. On the other hand...

Bottom: Judge Gail Simmons from Food & Wine -- with a fairly cute face and above-average cleavage -- should call attention to those features, and not her arms, which look like they're both victims of one too many food judging competitions.