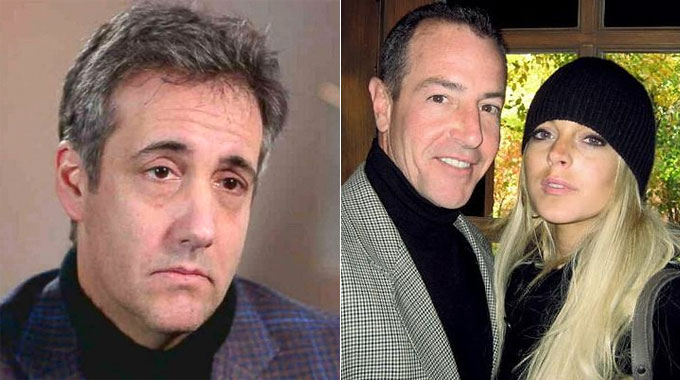 Q: What is your position on turtleneck sweaters?
—Aaron
A: We're big fans.
Although we were concerned a few weeks ago when, in an interview with George Stephanopoulos, it seemed like Michael Cohen could set back the cause of turtleneck sweaters 3-5 years. It was the biggest threat to the clothing article since 2012 when Michael Lohan tried it in-between tanks and mocks.
(Side note: A schlub like Cohen encroaching on established MB looks can have a real impact: Isaia's sales of blue checked blazers dropped more than 50% after he strutted around Manhattan in this one in October.*)
But the Michaels are no match for McQueen, Jagger, Bowie, Archer.

A few suggestions:
As with scarves, don't have anything in contact with your neck that isn't cashmere (or cashmere/silk).
Only a compression tee is less forgiving than a finely-woven turtleneck sweater. Unless you're built like Archer, pair with a blazer.
Rather than fold the collar like these guys, simply rely on gravity to let it settle naturally and unevenly around your neck (Principle of Artful Dishevelment).
Where should you look for good options? Where else but YOOX?** This, or this, or this are all great values. Their winter sale ended last night, but it will be just days until another one. Use our Twitter-based price-tracking tool (still in alpha) to be notified of price changes.
EARLIER: Is Steve McQueen wearing a mock turtleneck in Bullitt? (Spoiler alert: no.)
* That sales reduction number is made up for the purposes of a joke, but we are expecting Cohen's $4,000 model to hit the clearance rack at Neiman's.
** We have no relationship with YOOX.