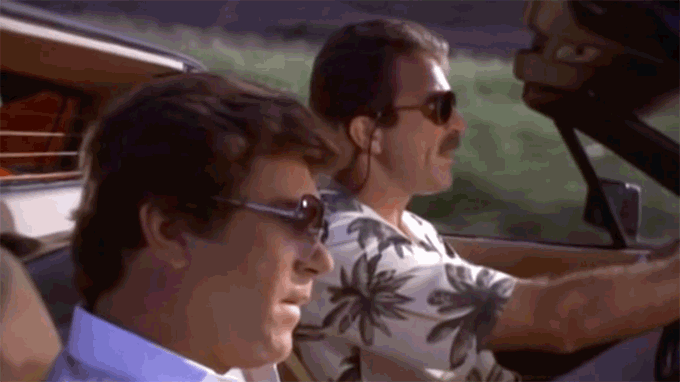 Q: Just found myself in possession of a 10 year old 911 convertible. The problem: lots of sun exposure, even here in northern CA. So I need a hat. No point in having a car like this and dying of skin cancer. So what do you think? The straw fedora seems dated, and with no small douche factor. Ball caps seem too casual. Sombreros have great coverage, but... cowboy hat?
—Chris
A: Chris, congratulations on your new set of wheels. As we've written before, convertibles are the unstructured blazers of automobiles.
But we recommend against wearing a hat. Thomas Magnum P.I.'d at 21° N — compared to your less UV-intense NorCal ~36° N — and he rarely donned the Tigers cap behind the wheel of Robin Masters' 308 GTS. Why? We believe it's because he (and Rick) knew: there is no better hair stylist on earth than Mother Nature.
What you need instead is some good face protection. For jaunts you'll be fine with our previously-endorsed Verso #2 Day Cream. Fantastic stuff. Need to make a run for the border? Quick, throw a sombrero in the trunk and put on some Neutrogena Sensitive Skin Face Liquid. Unscented, non-staining, 50 SPF. We agree with the reviewer who says it's the "Holy Grail of sunscreen."
Thanks for the question, and enjoy the many good hair days that lie ahead.