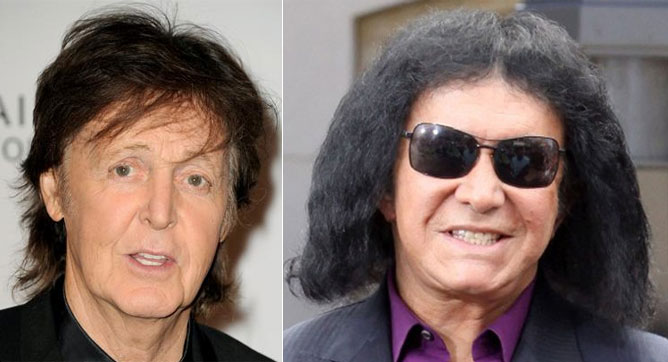 Q: Dear MB: Although the site would appear to be geared to a different age scale; a few style pointers for those of us in our late 60's would be helpful as well. We too buy and care how we look.
Love your positioning on multiple levels.
—RJ
A: The core MB principles you've read about here — artful dishevelment, organic materials, and understatement to name a few — will serve you as well in your twilight years as they do in the glory of your youth. Stick to them unwaveringly.
Beyond that, the best advice we can give you and any other man in his 60s is to make sure you are standing safely between Giving Up (sweatpants, Hush Puppies, C-cup manboobs) and Trying Too Hard (Soul patches, concert tees, hoodies).
With age comes wisdom, and yet perhaps the most common mistake we see from men of a certain age involves their craniums.
If you've got hair issues, accept it gracefully. Paul McCartney is hitting the juice so hard these days, Ringo is finally the best-looking Beatle. That stuff on Gene Simmons' head looks durable, stain-proof, and capable of handling heavy foot traffic, but it doesn't look like hair.