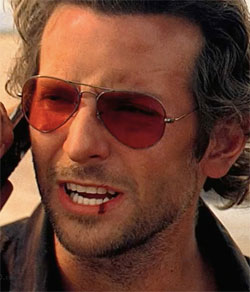 Q: What are the rules for stubble on your neck and face? To me, stubble/five o'clock shadow represent the 'I don't care, deal with it' look. I like it, if I had a thicker coat I'd do it. However, is it wrong to have a problem with those who shave the neck, but leave the face stubbled?
--Brian

A: No, it's not wrong to have a problem with this oxymoronic look. It's completely defeating the point of the stubble and doesn't make sense prima facie. Get it?

Add it to the list of other things we don't understand, like decaffeinated coffee, non-alcoholic beer, and dry humping.