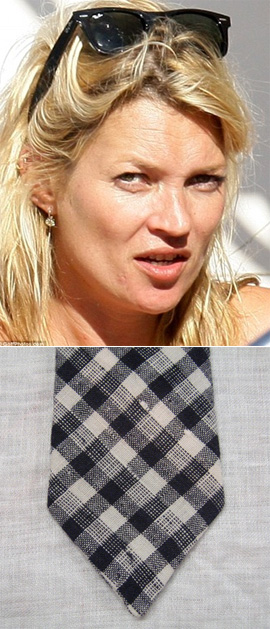 Q: We know the MB views linen suits as having too much dishevelment regardless of any artfulness. And this MB agrees. But now Indochino offers suits that are 55% linen and 45% cotton. Does this blend allow them to avoid the problems of shape retention and excessive wrinkling? Please advise.
—James

Q: Does the warning against linen apply to shirts as well as to pants?
—Jerry

A: Every year about this time we're asked whether there's any sort of special dispensation for wearing linen given our feature Linen: It Sucks. Not really.

Don't be seduced by models wearing perfectly puckered linen shirts. Linen shirts are made out of the same thing as linen pants: Linen. And thus they fall prey to the same problems, veering disastrously from artful dishevelment to plain dishevelment within minutes of wearing.

As for the suit, we've previously argued that whatever material linen is blended with, that material must retain at least a 51% ownership stake. The Indochino suit misses this requirement by 6 percent. While it may not wrinkle as fast as, say, 37-year-old Kate Moss, it will still wrinkle faster than you'd like, even if it never touches a cigarette.

Where is 50%+ linen OK? Whenever the article in question is not expected to sheathe entire limbs — scarves, pocket squares, dinner party napkins, or ties like this black and almost-white gingham from Nashville, TN tiemaker Otis James are all acceptable.