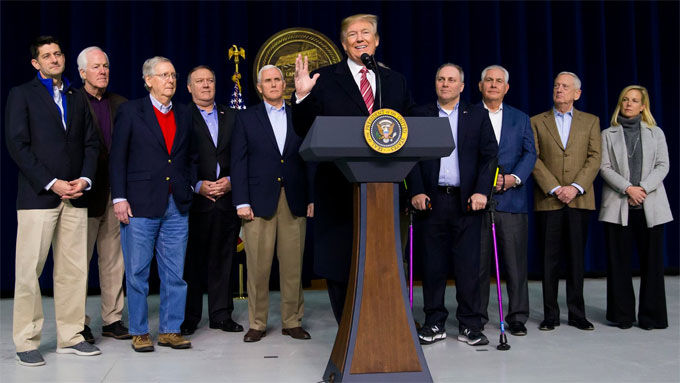 Who is the best dressed Republican now?
—Aaron
A: This will take some time to figure out, but our first reaction to your question reminds us of the proverb, "In the land of the blind, the one-eyed man is king."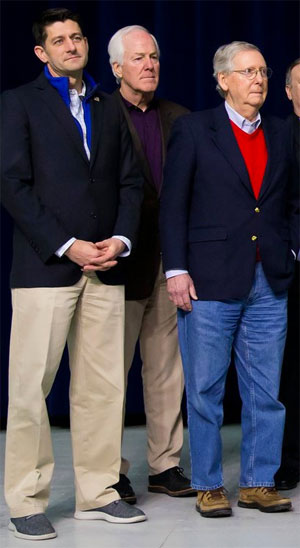 Meanwhile, it's safe to say anyone attending last weekend's Republican leadership meeting at Camp David is out of the running, especially at the top:
Senate Majority Leader Mitch McConnell paired a brass button blue blazer with dad jeans and Hush Puppies.
Speaker of the House Paul Ryan, who's somehow devolved from his losing 2012 look, wore creased wide-legged khakis with fleece, beneath a suit jacket with underweight lapels.
If anyone has suggestions for Best-Dressed GOP please drop us a note and if we use your suggestion on air we'll send you free stuff.