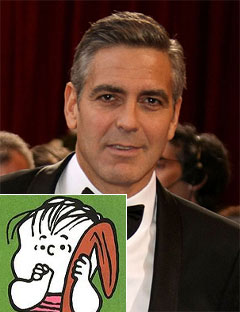 Q: What do you think about cashmere pants for my girlfriend? What about for myself?
--Kel

Loose-lipped hotel workers in Hawaii recently blabbed to the Daily Star that George Clooney won't go anywhere without his cashmere "security blanket." Say what you will about the fact that a 48-year-old man has a special blanket. George Clooney is one of the few people on earth who can get whatever he wants, whenever he wants it, and apparently what he wants is cashmere. If that's not an endorsement for the world's best fabric, we don't know what is.

We think cashmere should be a year-round part of everyone's wardrobe. So get your girl those pants. And get some for yourself while you're at it. But don't actually wear them until at least October. In the summer months, you want to limit your cashmere usage to blankets, lightweight sweaters, and golf club headcovers.