The Masters Green Jacket is without a doubt the most shapeless piece of poly-blend, gold-buttoned hideousness we would happily wear. As ugly as it is, however, if you devote 99.9% of your life trying to keep the putterhead square through impact, there's a good chance you can make it look even worse.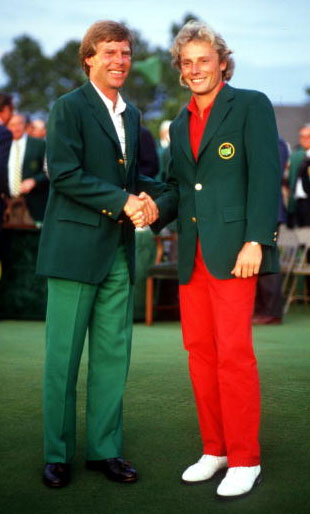 #5 Bernhard Langer, 1985

First, Berhnard Langer spent 18 holes looking like history's only Aryan Temptation. Then, he donned the green jacket and transformed himself into history's largest elf.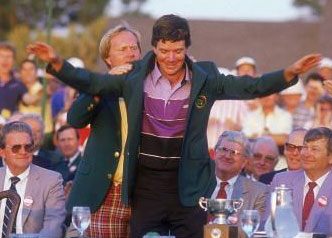 #4 Larry Mize, 1987

What's the golf equivalent of showing up to the Oscars without a speech written in case you win? Wearing a striped purple polo that you might have to combine with a green blazer.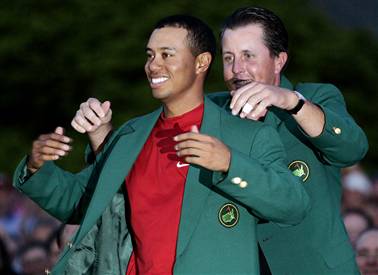 #3 Tiger Woods, 2005

The only thing that can make Tiger's text messages to porn star Joslyn James seem relatively tasteful: his toolbag casual mock-n-blazer combo. ("You are my fucking whore. Hold you down while I choke you. And make you stare at my stupid Nike shirt until your eyes puke.")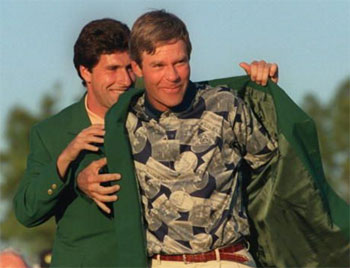 #2 Ben Crenshaw, 1995

Ben Crenshaw does his best impression of a golf nut's bulletin board.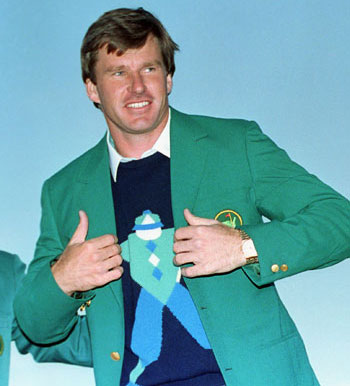 #1 Nick Faldo, 1990

The most convincing case we've ever seen for a five-button Green Jacket? Nick Faldo's argyle fireman sweater.