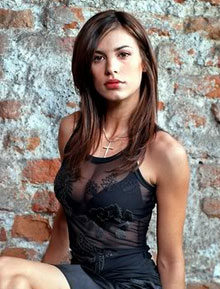 Q: No facial hair? Ever? So how do explain Brian Austin Green nabbing Megan Fox? George Clooney and Elisabetta? Pitt and Jolie? Surely these guys aren't toolbags. If they are, I have no chance at all.

--TTH in Texas, Cash

A: Just looking over our facial hair channel, and while we've definitely said no to age-inappropriate facial hair, we're not shaving zealots. (However, as beards now hit the peak of the trend curve -- with Brad Pitt now resembling The Dude -- we're heading more vigorously in the opposite direction.)

About the couples you mention: Megan Fox (age 23) probably had a crush on Brian Austin Green (age 36) since she was 10 and he was on 90210. George Clooney is rich, famous, and handsome. Any one of those three is usually enough. Angelina Jolie? Ick!