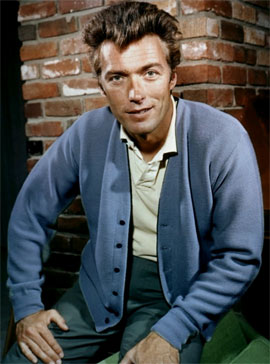 Q: As a follow up to your recent post about cardigans. Should one wear them buttoned or not?
—Matt

A: We never button our cardigans, except for the walk home from the Pulaski bar scene on a chilly night when we will ineptly button them off by one button, and if we've had enough Magnificent Bastard cocktails, two.

There's something about buttoning a cardigan that's a bit too Mr. Rogers-y (even though he preferred zips).

This is not to say buttoning a cardigan evenly can't work. David Beckham does this well, but as you'll notice, he's always got an artfully disheveled offset.